Vintage Cake Tables
Don't want a traditional tiered wedding cake? A vintage cake table both looks and tastes amazing. The table is dressed in embroidered tablecloths and filled with our gorgeous collection of vintage cake stands.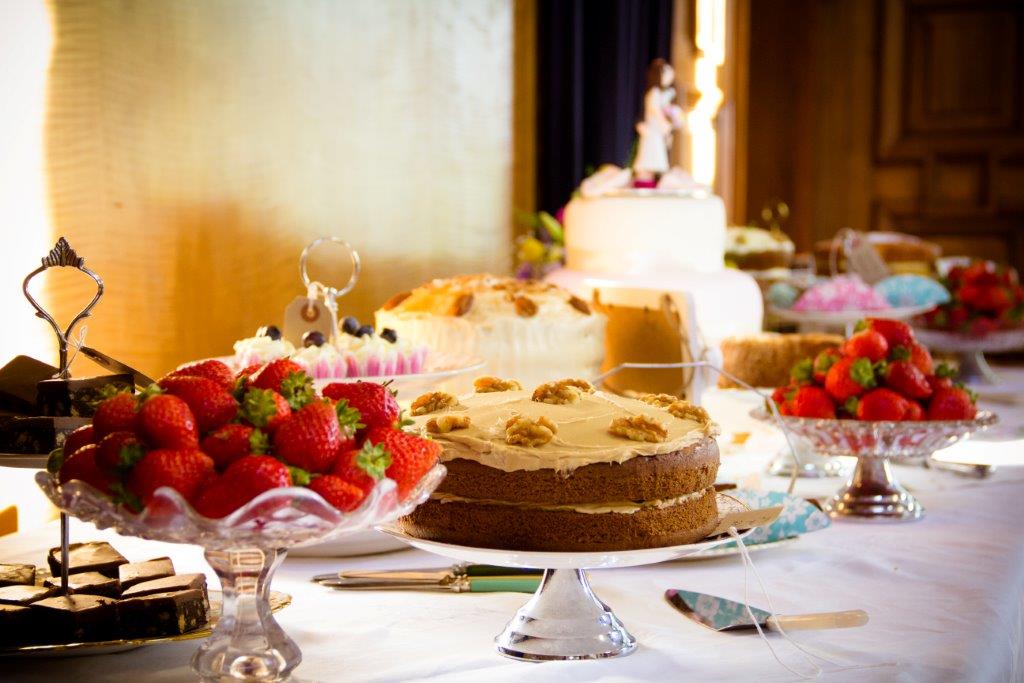 We bake a selection of our delicious cakes and display them on the stands. We provide beautiful tea plates, cake forks and cake slices so that your guests can admire the display and then tuck in to their favourite cake (or in most cases cakes!). It's a great way to do something a bit different and give your guests a choice. Some of our clients book one of our vintage cake tables as an alternative to pudding, some instead of a more traditional wedding cake.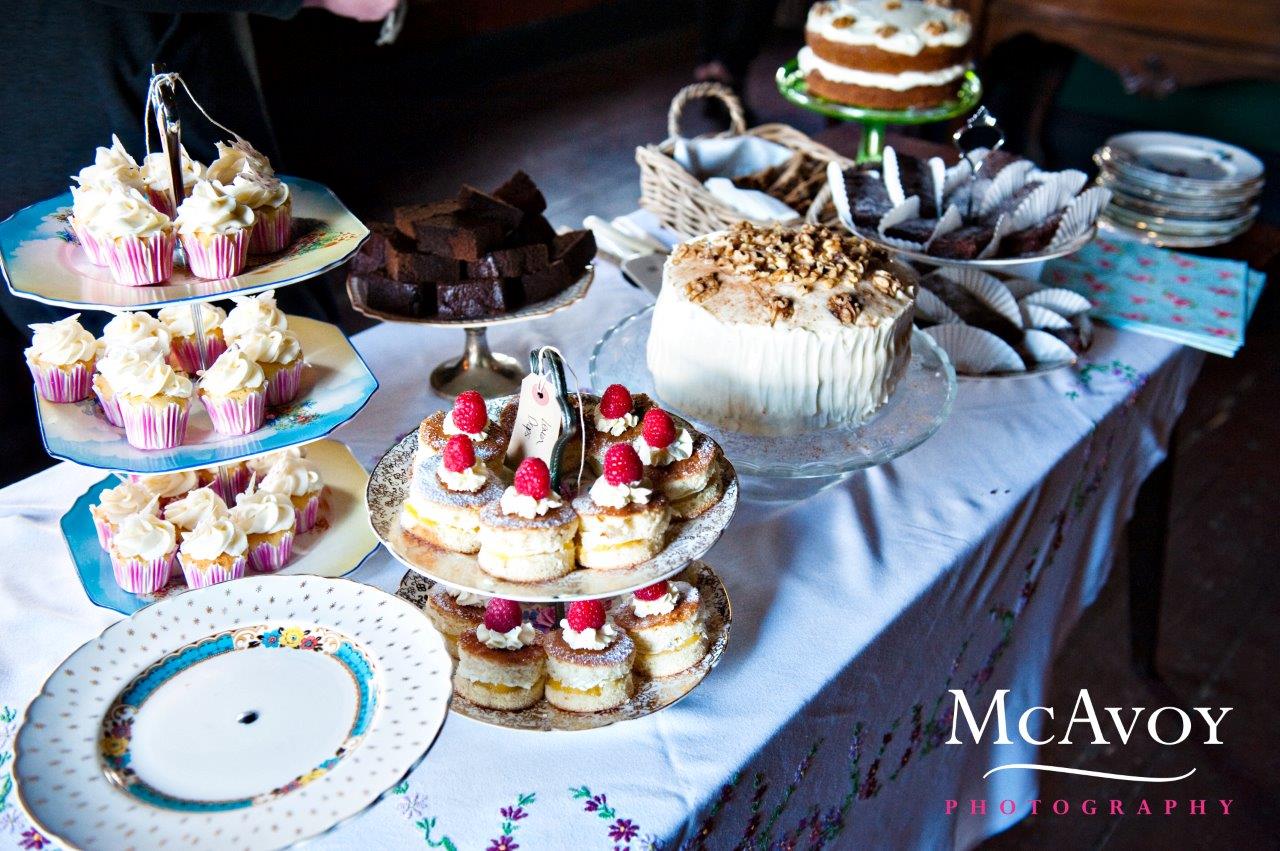 The cost of a cake table very much depends on how much cake you need. We would work with you to get the right amount and of course you get to choose which cakes are on there! If you are interested in booking your own please get in touch.