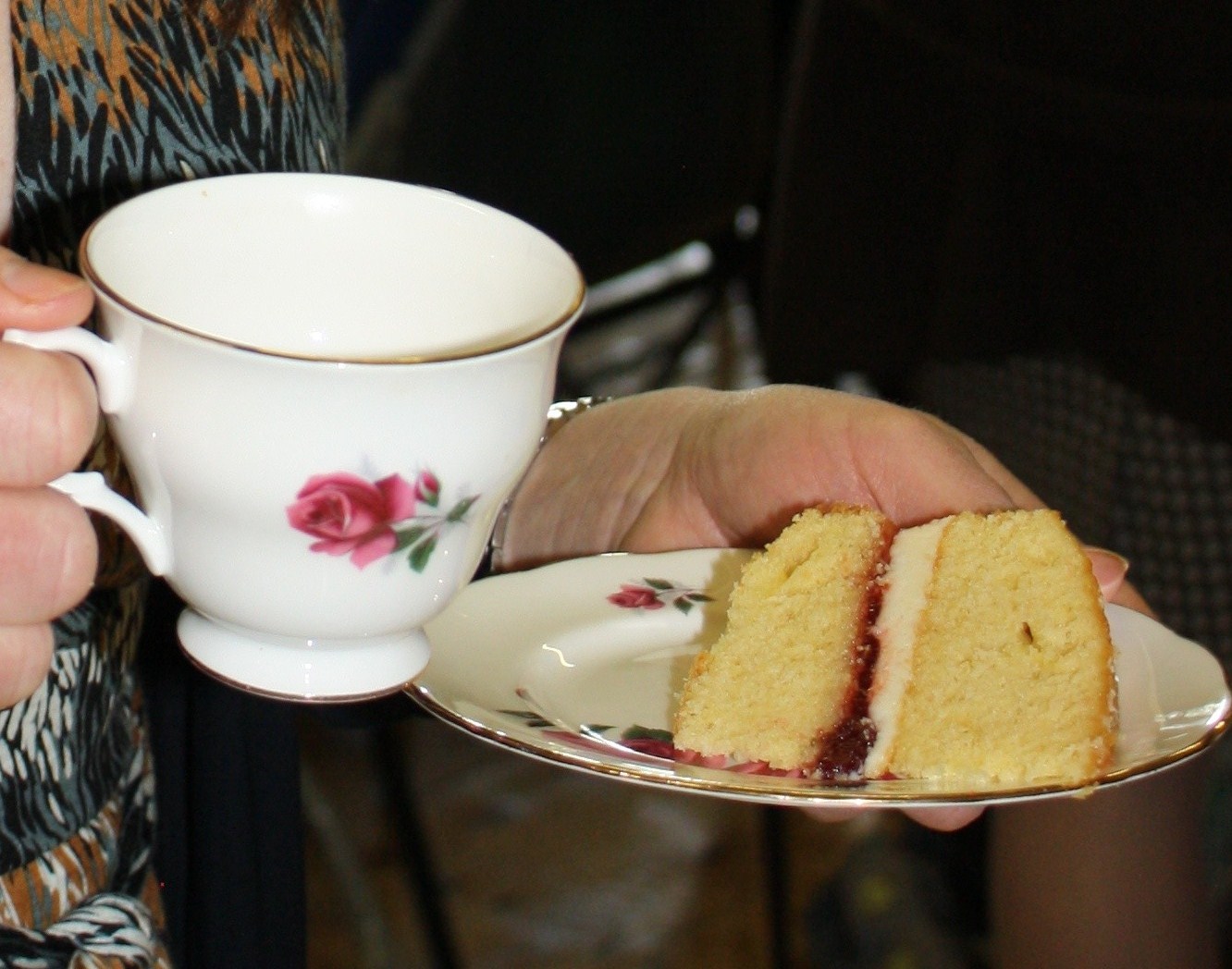 Planning a christening or baby naming ceremony? Consider hiring vintage china and some bunting to make your event that extra bit special. The addition of our gorgeous table linens, cups and saucers, cake stands and bunting turned Egerton Hall in Rostherne in to a perfect venue to celebrate the christening of little Wilfred this weekend. Long tables covered with vintage embroidered clothes were set with some of our prettiest cups, saucers and tea-plates. Two-tier and single tier cake stands, serving plates and teapots filled with delicious food and scrumptious cakes. It
all came together to create a very unique and memorable occasion.
China and bunting aside, we are especially excited to be able to offer the hire of vintage christening gowns and bonnets. We have an exquisite collection that dates back to the 19th century. Take a look at some of the pictures below to get an idea of their gorgeousness. Whilst these gowns are old, they wash well, so please don't worry about spilt milk and all the other nasty's that can end up on a baby's clothing – we have four children here at the Pantry so we know what it's like!
We can also bake your christening cake and all the other cakes you need – all home made with love. Get in touch to find out more.