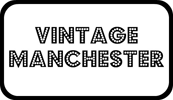 Voting is now open for the Vintage Manchester 2013 Awards…we made it to finalist last year and would love to do the same again this year…so if you have a minute to spare and you like what we do, please click on this link and nominate us for the Best Event Supplier category. Thanks!!!
http://www.vintagemanchester.com/2013-awards/
Alice at last years event….no sugar, flour or apron in sight!