We are constantly adding to our vintage china collection – visiting charity shops, car boot sales, antiques fairs and vintage markets – its always exciting getting up early to have a browse, you never know what you might find. Today was an especially exciting day…we took a family trip to a local vintage market(in South Manchester) and came home with three fantastic teapots along with some other bits and pieces. Good quality vintage teapots are quite difficult to find and can be very expensive, so to walk in to a vintage market and find these three sitting together was a real treat.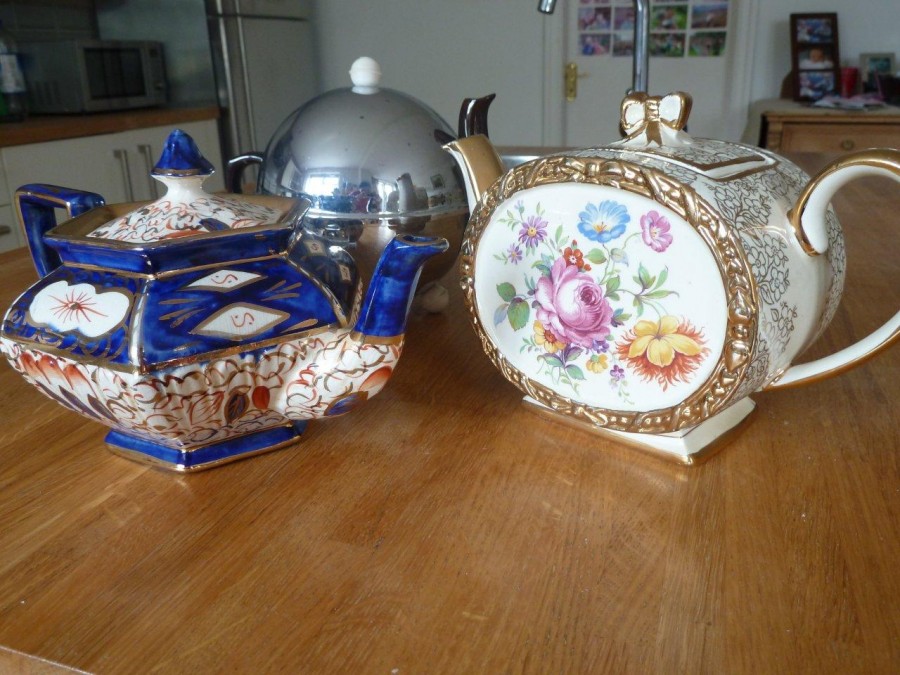 The afternoon has been spent trying tea from them all whilst deciding which is our favourite. Really hard to choose because all three are so different. The unusual shapes of the cream and gold 'Sadler' and the blue and gold 'Arthur Wood' nearly grabbed my vote, but when it came to it I couldn't resist this cute little brown teapot that comes tucked up warm in its own shiny metal tea-cosy. The metal cosy is lined with insulation to keep your tea extra warm…now that is a perfect vintage teapot.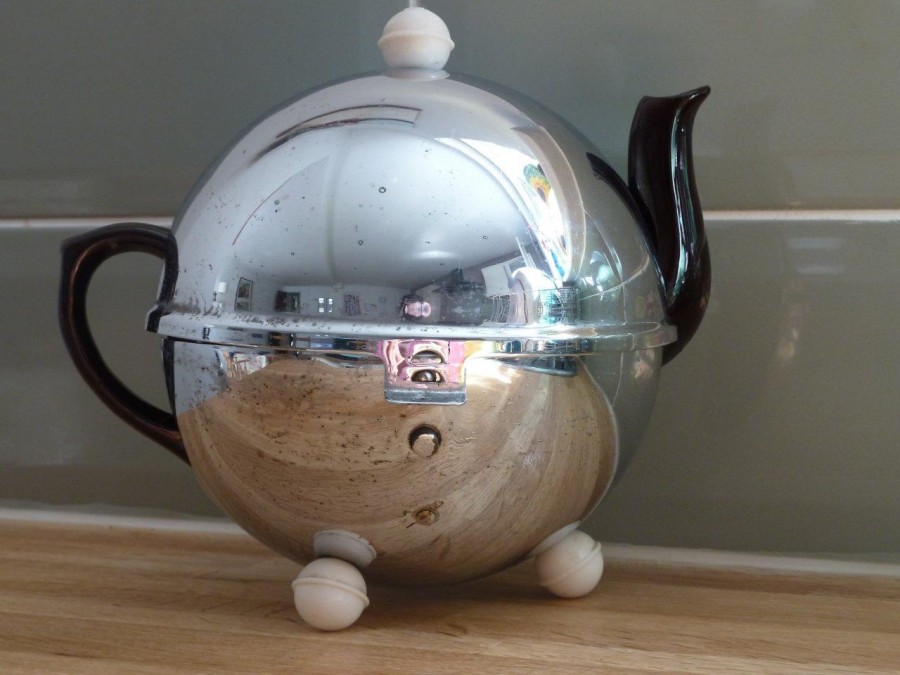 To see more of our vintage china collection take a peek around the rest of our website and if you would like to hire the vintage china for any occasion get in touch.