It's been a whirlwind couple of days…what started off on Thursday morning as 15 packs of butter ended on Friday night counting pounds and pennies to reach the grand total of £751.10 for CLIC Sargent, the children's cancer charity supporting both child and families when they need it most. Over 80 ladies and a few brave men gathered in Bowdon to eat our delicious cakes and finger sandwiches and dig deep in to their pockets for a good cause. And what fun we had. Bunting throughout, full of our vintage teacups, teapots and cake stands the venue for our Vintage Tea Party was transformed. Guests arrived to choose their favourite teacup and plate and tuck in to the assortment of cakes, sandwiches and home baked sausage rolls. Tea flowed, children played and the vintage cake stands quickly needed refilling. Huge support from local businesses meant the raffle and auction table was full of prizes, from massages and meals out, to haircuts, chocolates, wine and cakes. With the sound of 1920s music playing in the background the collection jars filled. Scones served with a dollop of jam and clotted cream, moist carrot cake, buttered tea loaf, blueberry cupcakes and apple cake were a few of the tasty treats we turned out for the event.
Colclough, Coalport, Queen Anne and Royal Grafton were amongst the vintage china collection our guests were treated to. All in all it made for a very pretty picture…we will shortly be uploading a selection of photos to our gallery page…here are a couple to keep you going….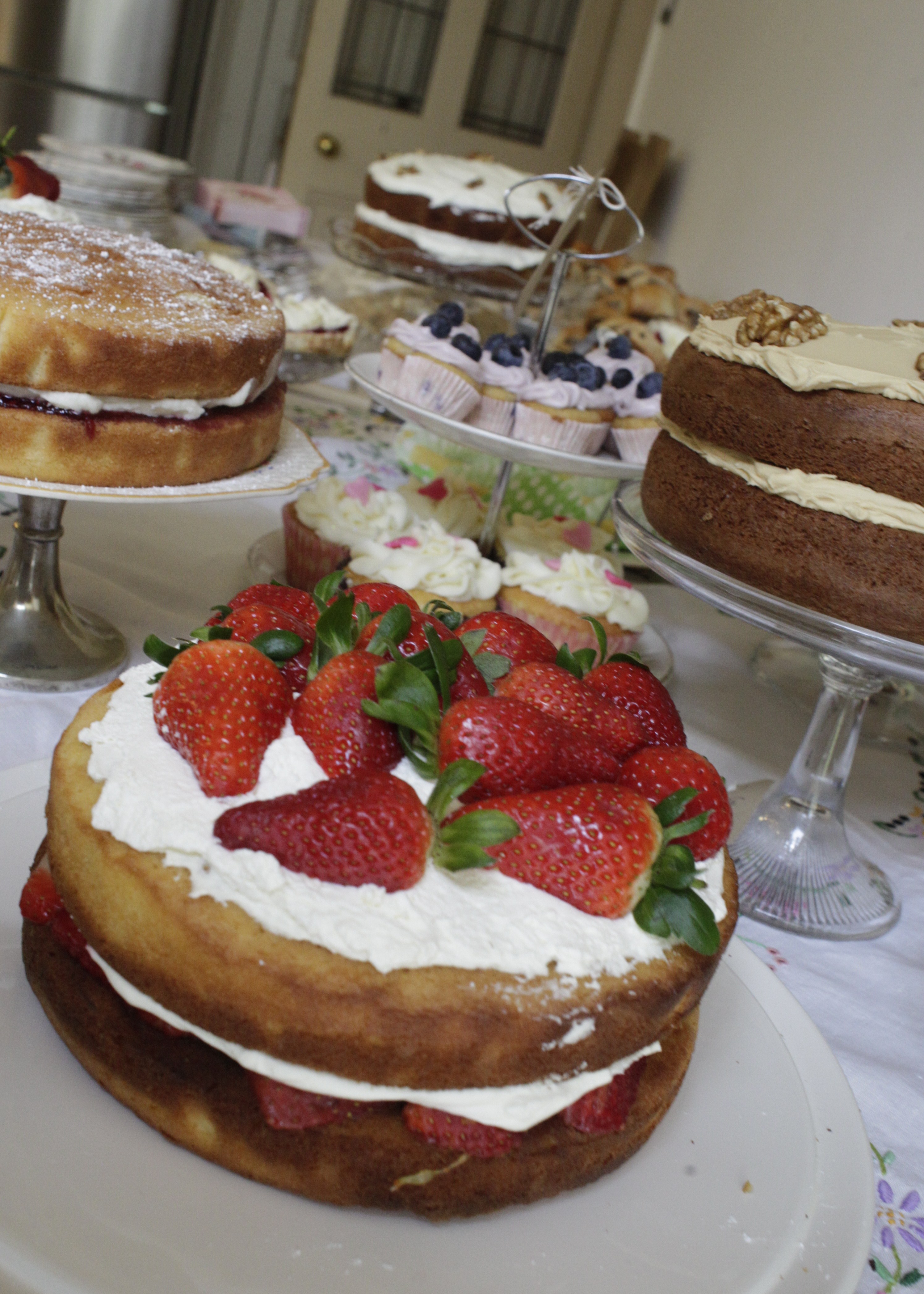 A thousand thank-you's to all our lovely guests for their generosity, to the local businesses that supported us, to all the helpers on the day and in the run up…together you have helped make a real difference to little lives in need.