Hello!!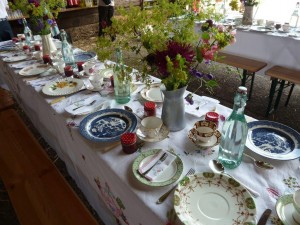 It's been a while since we found time to sit down a write a few words about what we have been up to…we have had the busiest few months to date…lots of vintage tea parties, vintage china hire, meetings with brides and grooms, testing new recipes and much more. No two days are the same, the diversity of events we cater for, and people we meet is huge.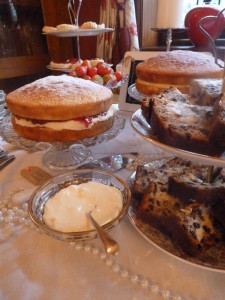 Over the last few months it has ranged from catered weddings for over 100, to catered hen-parties for five, vintage cake tables for weddings and christenings, birthday parties for all ages (from a 1 year old girl, to a 21 year old boy and to a lovely 95 year old lady), vintage china hire for shop launches and special events (including the very glamorous Louboutin at Harvey Nichols!) and many more happy occasions. We've also catered for funerals, the other end of the spectrum; we hope that we have provided something special on those sad occasions.
Our collection of vintage china and accessories has been growing too…SO many cups, saucers, teapots, cake stands, table linens, cream and jam bowls etc etc…we've had to build new shelving and storage to accommodate it all. We have soured it from a wide range of places, vintage markets, charity shops, antique shops and, loveliest of all, dontations from friends and clients who are keen to see their vintage china go to a good home. We love it all and appreciate the support of all of those around us.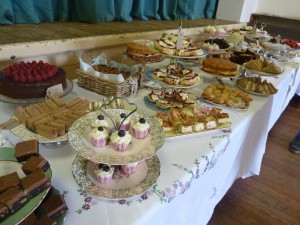 2013 has been an amazing year for Alice's Vintage Pantry, we are already looking very busy for 2014….very much looking forward to bringing our fabulous vintage tea parties to all you lovely people!! If you would like to book a vintage tea party with us, or find out more about what we offer please get in touch.
Fill in the online enquiry form, call us on 07890 090547, or email tea@alicesvintagepantry.co.uk
Alice x