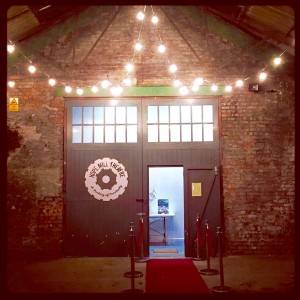 Thought this fabulous wedding was worth a little write up. Dinosaurs and afternoon tea…what a combo!! We love it. This gorgeous venue is one of our all time favourites, Hope Mill Theatre in Manchester. It's situated in the ground floor of a former cotton mill, now a grade 2 listed building. The space is SO unique. Super high ceilings, two large spaces that both feel cosy, fab staff, flexibility to create the wedding you want in the space, AND they are not a wedding factory.
We were beyond delighted to be selected to provide a vintage afternoon tea for the wedding of our clients Lauren and Chris. Booked 12 months before their wedding we were counting down the days. It was a complete honour to be catering for them in Hope Mill.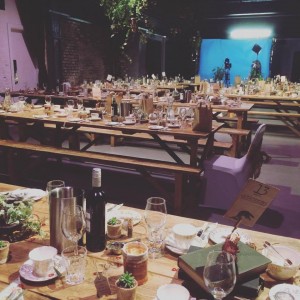 With 130 guests at the wedding we had a lot to do. We baked lots and lots of cake, 150 scones, and made over 1300 yummy sarnies. The guest list included 16 vegetarians, two vegans and 17 children. The menu catered for them all. We had eight different sandwich fillings on the menu, and 14 different types of cake.
The room was set-up with the most gorgeous solid wood trestle tables (on hire from www.rustictrestletablehire.com), vintage books and dinosaurs on the tables, and the most beautiful floristry from Eden Floral Styling (our vintage china to complete the look). Set-up and smooth running of the day managed by the fabulous Stef from Alternative Weddings Manchester.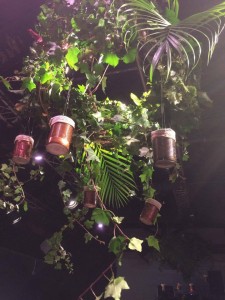 Run up to the big day was busy, the day itself beginning with room set-up. The empty space soon filled and looking great. Then back to our base to make all those sandwiches. We were using a mix of rolls, thinly cut wraps, seeded, wholemeal and white bread. All the sandwiches and scones were served to guests at the tables, along with lots of hot loose leaf tea. The cakes were presented on a beautiful table for guests to help themselves. This was a great option for our clients, they were keen to keep the wedding informal with lots of opportunity for guests to mingle. It also meant guests had lots of choice of what they ate!
Cakes included our best sellers Lemon Drizzle (with a fresh lemon curd filling), Carrot Cake and Nan's Chocolate Fudge Biscuit, one of my Nan's recipes. It wasn't long before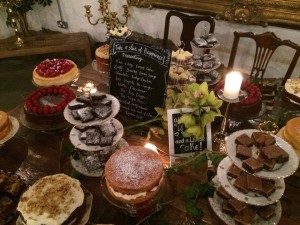 guests were filling their plates. Our tea-lady team were on hand to keep the cake table tidy and topped up, teapots full and everyone happy. Once food, tea and speeches were finished our team cleared the tables and helped prepare the space for the evening of entertainment. We all had a fab time, tea-ladies and guests alike. So much LOVE in that room!!
If you want to know a bit more about the day, or about what we could do for you, just get in touch…tea@alicesvintagepantry.co.uk
A few more images from the day…