Planning a vintage wedding? Or just want to do something a bit different and very pretty? Take a look at this Vintage Cake Table we supplied a few weeks ago…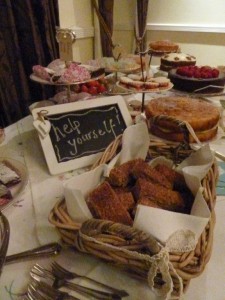 The bride and groom wanted something a little different to the more traditional wedding cake, so we created this for them. Our gorgeous cake stands piled high with lots of our yummy cakes.
It looked divine and guests loved choosing their favourite vintage tea-plate and then filling it with their favourite cake. So if your stuck on which cake to go for then go for them all! Contact us to find out more.